20 x 30 inches, pigmented fine line felt tip pen and pigmented art marker with india ink dip pen silverpoint and metallic paint details on archival acid free bristol board.
Notes
Pigmented ink markers, micron pigmented ink felt tip fine line pens, colored pencil and silverpoint on smooth archival Bristol Board. 20 x 30 in.
Often I find that I'm too close to recently completed pieces to title them well. I left this on my sweeties desk with a post it "needs title", and found it on my desk a few hours later with "Action at a Distance" scrawled across the bottom of the Post It.
I can understand the title suggestion – the way the shapes are connected and relate suggests a hidden mechanism connecting different portions of the drawing.
That said I was thinking along the lines of "something something fruit sherbet", which perfectly captures why getting someone else to suggest titles is often a good idea.
Purchasing
Original
Print on Demand Giclee Prints and Merchandise

Print on Demand clothing, housewares and prints
Please see Red Bubble for more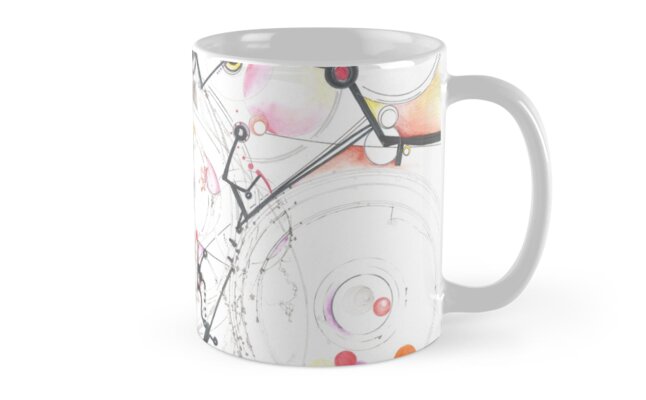 ---
Detail areas
---
Contact
I do not harvest emails from contact forms. Your information will not be shared. You will NOT be added to any lists (although you may get a repeat email if I absent-mindedly forget that I already addressed your message)
If you DO want to be on my mailing list, please either sign up for my landscapes list or my abstract art list, or tell me to sign you up in the message.
---