Archival pigmented ink and archival art marker on acid free coated paper.  14″ h x 11″ w
Artist Notes
Archival art marker (Prismacolor) and archival ultrafine felt tip pigment ink pen (Sakura micron) on acid free coated paper (similar to Bristol). By layering the inks a painting effect is achieved in places.
The complexity, shapes, and distribution of density in "phase transition" are meant to evoke a higher order continuous phase transition, specifically a coil to globule or protein folding transition. The actual details are abstract, but correspond to concepts such as chemical heterogeneity, multi-chain structures, secondary structure, supersecondary structure and misfolding. Enjoy!
Purchasing Options
The
original

Drawing has been sold.
POD prints and Merchandise
POD clothing and merchandise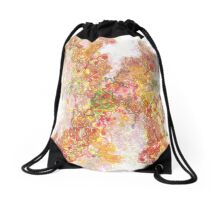 ---
Contact
---
Related articles across the web